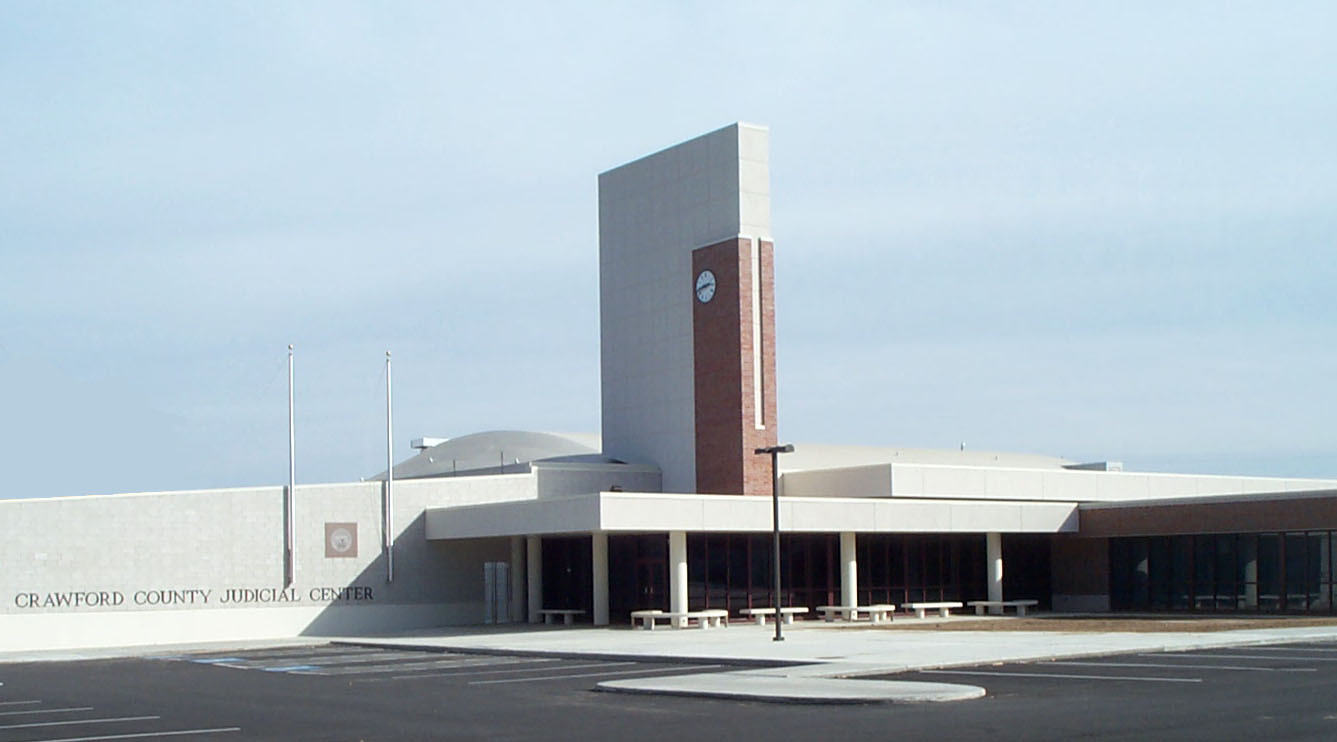 Crawford County Judicial Center located in Pittsburg, Kansas, completed in March of 2002.

Our company has provided design services for over 30 years. We believe in the personal approach, with responsive services during construction. Project representation assures the owner that they are getting their money's worth.

Stuart Owsley & Associates, PA (SOA - Architects) has been in practice in Pittsburg, Kansas since 1971, with a resume of a multitude of many diverse projects in Southeast Kansas and Southwest Missouri.

SOA Architects has received the following Honors/Awards:

1991 - Kansas AGC Award of Excellence for the High School Gymnasium in Columbus, Kansas

1998 - Kansas AGC Award of Merit for the Office/Warehouse Facility for DEPCO, Inc. in Pittsburg, Kansas

Stuart Owsley, Principal of the firm, is licensed in Kansas, Arkansas, Oklahoma and Missouri; as well as holding a NCARB Certificate.


The Additional Project Pictures and Completed Projects pages may load slow as there are several pictures on the pages.