Here we will have pictures of our current projects. I will try to keep them updated as new photos are taken.
Crawford County Judicial Center
Main Lobby floor integrates the Seal of the state of Kansas
constructed of granite with porcelain ceramic tile.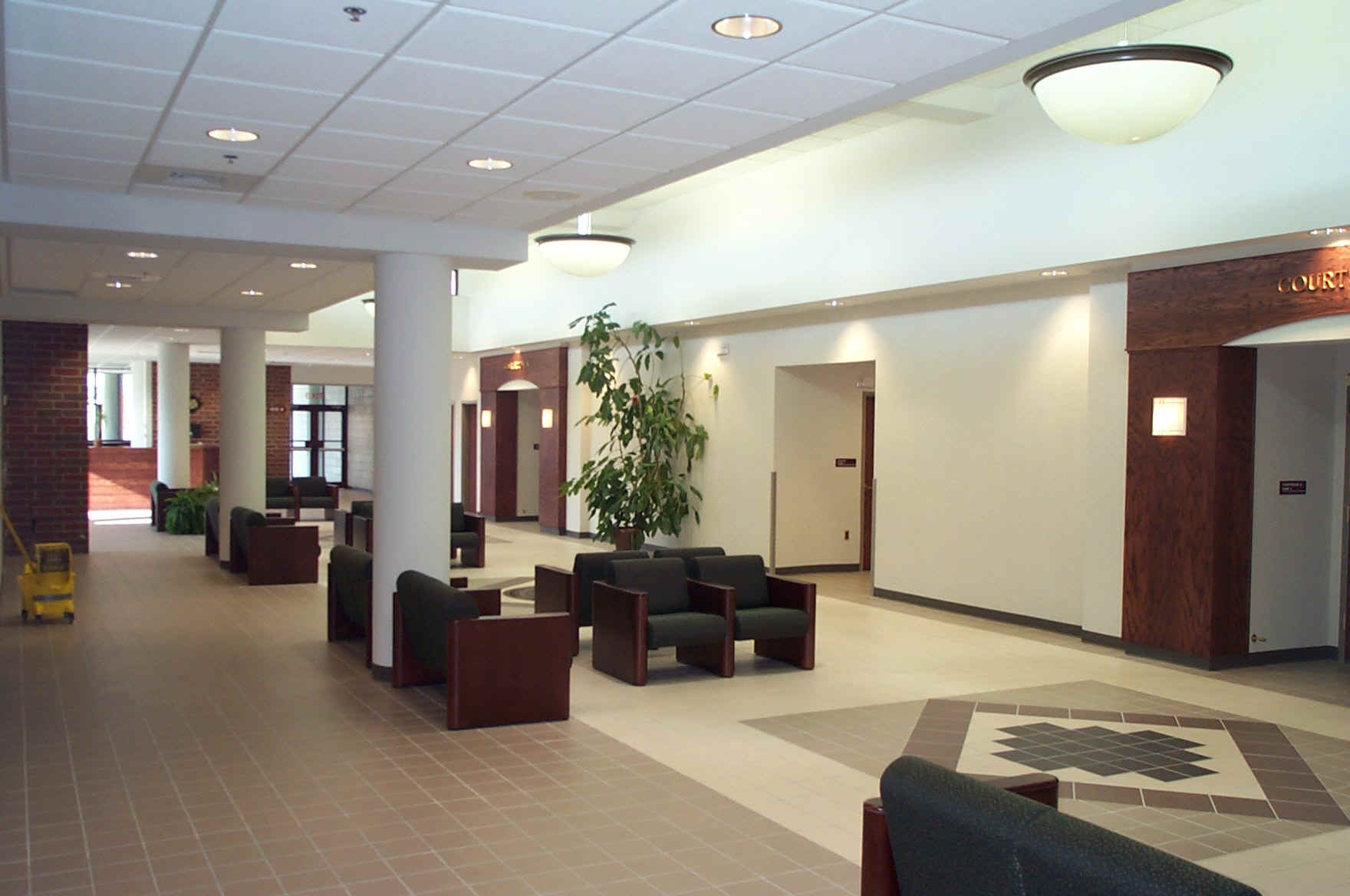 Linear lobby/corridor provides roof-ceiling transitions, clerestory day
lighting and a sequential path to all public and private areas.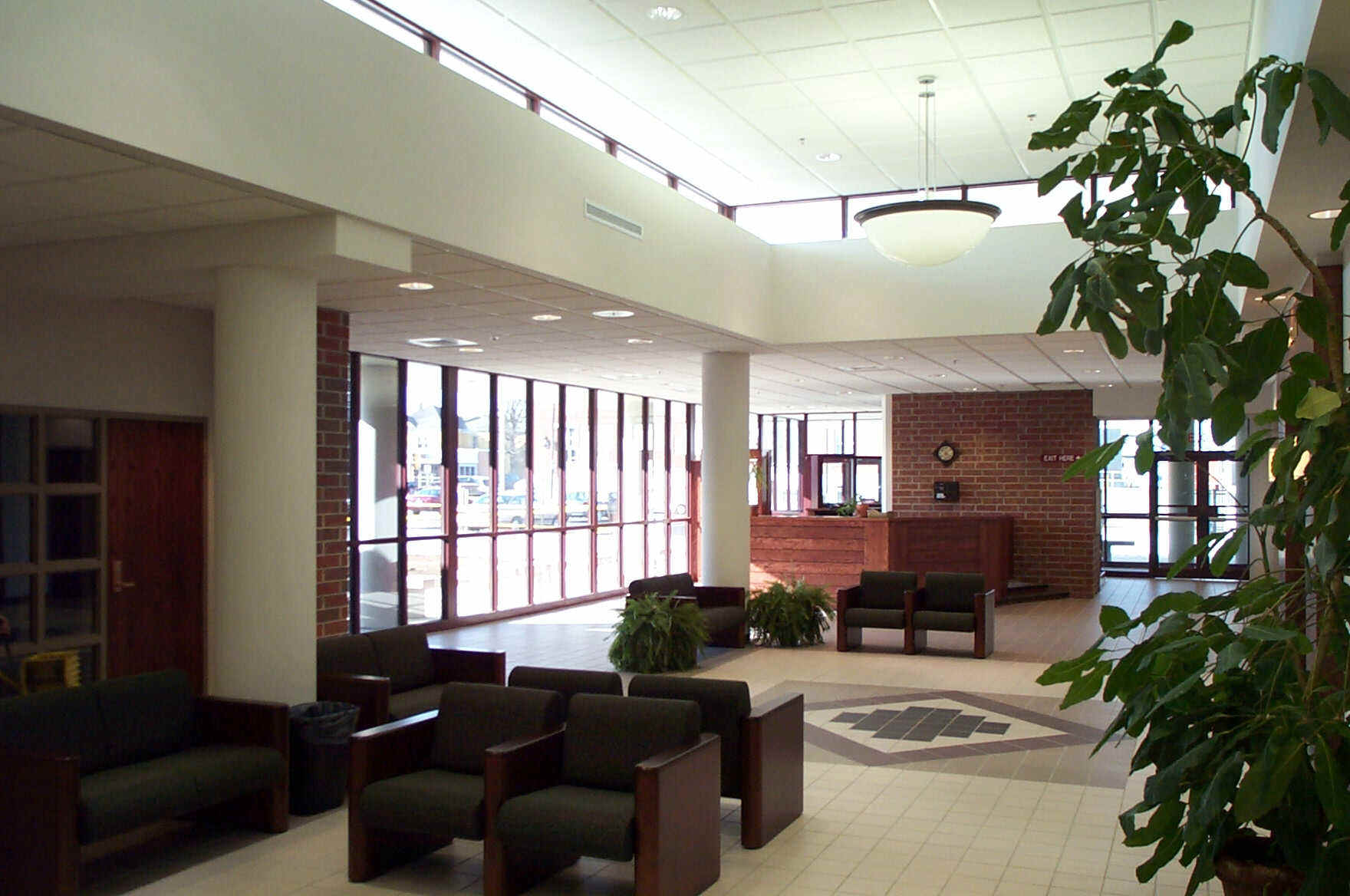 Lobby Main entrance with security/reception area.